Aliens in Popular Culture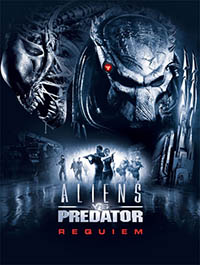 Alien vs Predator - Requiem (2007)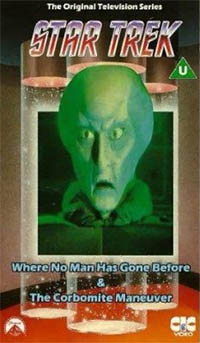 Balok
, the alien from
The Corbomite Maneuver
, Star Trek (1966)
In popular culture alien is synonymous with extraterrestrial being, i.e. a living being from beyond the earth. Common scenarios used in alien-related stories include:
Aliens visiting earth, openly or covertly.
Humans encountering aliens in space or on other planets.
Aliens making non-physical contact with humans (e.g. radio, telepathy).
Stories about aliens with no reference to humans.
Aliens are often portrayed as aggressive, adversarial or scheming, probably because this makes for easier action script-writing.
The popular concept of aliens visiting earth is a relatively recent phenomena, and can be thought of as an evolution of stories about gods and other supernatural beings visiting earth. In ancient times, the universe was widely thought to consist of the mortal realm (earth) and the mystical realms (the heavens or worlds beyond the sea). Beings from beyond the earth were assumed to be supernatural.
As our scientific understanding has evolved, our ideas about the nature of other-worldy beings has changed accordingly. Instead of god-like creatures living in magical places, modern aliens are usually thought of as flesh-and-blood creatures evolved from unusual but natural environments.
One of the most influential early examples of aliens in pop culture was HG Wells' War of the Worlds (1898) which popularised the notion that advanced, malevolent aliens could invade the earth. The Orson Welles radio adaptation in 1938 is one of the most infamous episodes in alien story-telling (many people believed a real alien invasion was underway).
With the advent of film special effects, aliens found a new audience in cinemas. Numerous B-grade movies through the 1950s included alien creatures. These aliens were often lizard-like, while having a general human form (for obvious practical reasons).
Over time the modern iconic image of an alien visitor has evolved; that of a hairless grey-coloured humanoid with a large head and dark eyes.
It is interested to note that reported alien sightings during the 20th Century tended to reflect the appearance of aliens in films. As the stereotypical alien image changed from a lizard creature to the "new look", so did descriptions in alien sightings.
In television, aliens have been staple ingredients of science fiction shows such as Doctor Who and Star Trek. Budget and technical limitations constrained most aliens to roughly humanoid form but the development of computer generated effects has opened up new possibilities for exotic aliens.