Ceroscopy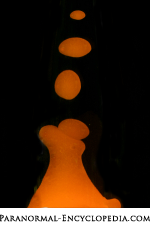 Ceroscopy is a form of divination which involves wax. It was prominent in ancient Russia.
In Ceroscopy, wax was melted in a brass vessel and then poured into a vessel containing cold water. In this process, the wax would form bubbles and certain shapes. These shapes were then deciphered by the divinator and the future was foretold.
Ceroscopy also involves the interpretation of dripping wax from the sides of a burning candle and using it to tell the future. Leaving a candle burning or unattended is not permitted.
In more recent times ceroscopy has been used as an aid to self-discovery. A ceroscopy reading is said to enable a person to learn things about their personality, improve personal strengths and rectify weaknesses.