UFO Sightings: 1952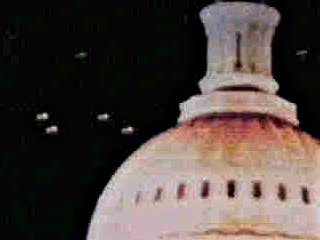 Washington D.C., 1952.
UFOs were witnessed both visually and on radar.
"The summer 1952 UFO sighting wave was one of the largest of all time, and arguably the most significant of all time in terms of the credible reports and hardcore scientific data obtained."
- Ufologist Richard H. Hall
In July 1952, a series of UFO sightings occurred which are now known as the 1952 Washington D.C. UFO incident, AKA Washington flap or Washington National Airport Sightings.
On July 19 and 20 of 1952, radar scopes at both Washington National Airport and Andrews Air Force Base tracked numerous unidentified objects. The radar blips disappeared as mysteriously as they had appeared.
The objects reappeared on July 27, prompting the Air Force to launch interceptor Aircraft. The aircraft failed to locate any UFOs.
The UFOs were witnessed by numerous people on the ground as well as in the air.
According to many reports, the official Air Force response was that the UFOs were caused by a phenomenon called temperature inversion, although this may have simply been a casual suggestion rather than an official explanation. The U.S. Weather Bureau rejected the temperature inversion theory and the case remains a mystery1.