Ancient Astronaut Images
A collection of intriguing drawings from ancient people that appear to show modern or futuristic technology.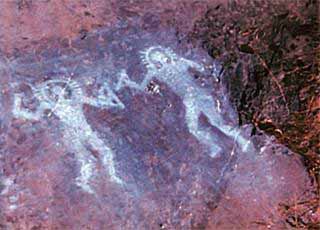 Rock art from Val Comonica, Italy, c. 10,000 BC. The figures are often interpreted as wearing spacesuits.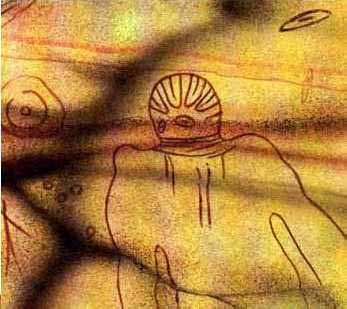 In the 19th century French explorer Henri Lhote discovered a series of fantastic rock paintings in the Tassili Mountains of the Sahara desert. These are thought to date back to around 6000 BC.
Lhote described the images as "otherworldly" and even described the appearance of some figures as "Martian". Some researchers have taken this idea quite literally and interpret the figures as ancient astronauts.

Egyptian hieroglyphs that could be seen as depicting airplanes.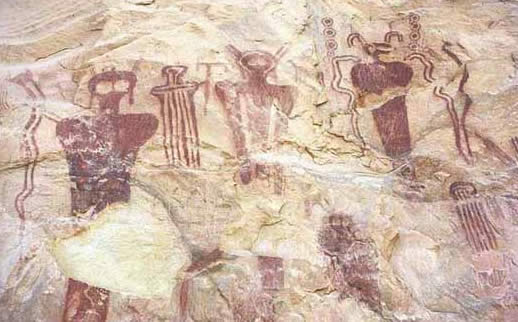 Drawings from Sego Canyon, Utah, c. 5,500 BC.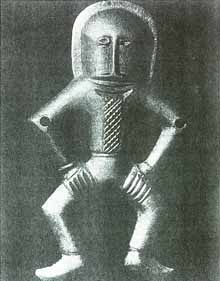 Strange figure discovered in Kiev, apparently wearing a suit, c. 4,000 BC.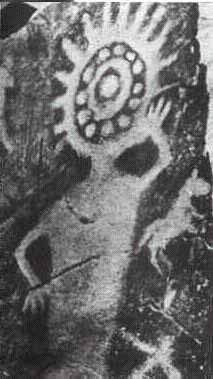 Drawing from North Africa.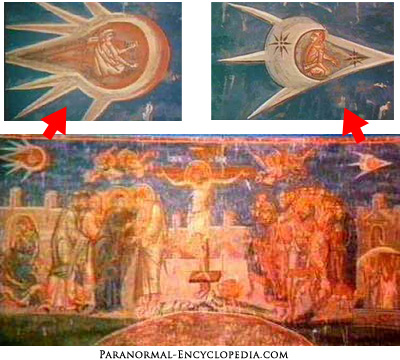 "The Crucifixion" (1350), housed at the Visoki Decani Monastery in Kosovo, Yugoslavia. In the upper left and right corners, figures ride in what some people interpret as aircraft or spacecraft. It has even been speculated that the "pilots" are operating controls.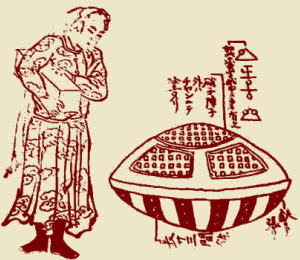 Haratonohama, Hitachi, Japan c. 1803.
Resources:
http://www.philipcoppens.com/tassili.html
http://commons.wikimedia.org/
http://www.crystalinks.com/ancientastronauts.html
http://www.unexplained-mysteries.com/forum/lofiversion/index.php/t78325.html