Gerard Croiset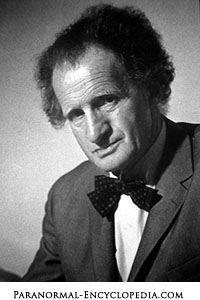 Gerard Croiset
Gerard Croiset (1909–1980) was a Dutch psychic and psychometrist (someone who claims to have the ability to perceive information by holding an object). Croiset claims that he became aware of his gift as a youth working for a watch repairer.
In the post-WWII years Croiset is rumoured to have assisted police in various criminal cases, in particular, cases involving missing persons and murder. Throughout the following few decades his success rate was unconvincing and his reputation waned.
One apparent success story in Tokyo during the 1970s helped his credibility — a missing child's body was found in a place that matched his description. However a number of high-profile failures contributed to Croiset's fading fortunes, including the 1966 Australian case of the missing Beaumont children.
Croiset's son, Gerard Croiset Jr., was also a psychic.