Uri Geller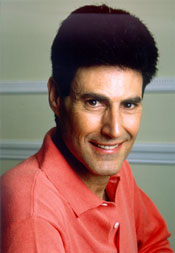 Uri Geller is psychic entertainer who is best-known for his alleged ability to bend spoons using only the power of his mind. Geller's public career peaked in the 1970s when he appeared regularly on television shows in the United States.
Uri Geller was born in Israel of Hungarian/Austrian descent. He now lives in England and apparently makes a living from residual income and occasional psychic work. According to Geller, he has made good money by dowsing for oil, gold and minerals.
In 1972 Uri Geller agreed to undertake a series of tests at Stanford Research Institute (SRI), to prove his psychic abilities. He was unable to do so. The results were published in the science journal Nature in 1974 by physicists Russell Targ and Harold Puthoff.
A more serious blow came to Geller's credibility when investigator James Randi published a book called The Truth About Uri Geller (Prometheus Books, June 1982). In the book Randi exposed Geller as a fraud. Randi has since shown many times that the spoon-bending trick is nothing more than sleight-of-hand. Given that Geller's career was largely founded on this one trick, his career faltered.
In the November 2007 issue of the German magazine Magische Welt (Magic World), Geller appeared to change tactic and said "I'll no longer say that I have supernatural powers. I am an entertainer. I want to do a good show. My entire character has changed."1 He has also begun referring to himself as a mystifier2 rather than a psychic. However he has not categorically recanted his claim to have supernatural powers, preferring to leave it up to the audience to decide. Skeptics claim that this is an obvious strategy to distance himself from his previous debunked claims without admitting to being a liar.
Geller has recently featured in television programs such as "The Successor" and "The Next Uri Geller". He continues to be ambivalent about the exact nature of his talents, for example, saying he has no supernatural powers but winking at the same time3.
Further study:
Internet Resources:
Suggested Reading:
Audio CDs
Footnotes
1. http://www.randi.org/joom/content/view/149/27/#i1
2. http://www.heise.de/tp/r4/artikel/27/27217/1.html
3. http://www.randi.org/jr/2007-03/032307hope.html