Nostradamus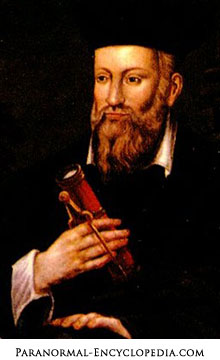 Michel de Nostredame is popularly known as Nostradamus. He is famous all over the world for his prophecies. His book Les propheties took the world by storm and is still printed in many countries.
Many people continue to be awed by Nostradamus' prophecies, while skeptics see them as useless, being vague, too open to interpretation and often mistranslated.
Michel de Nostredame was born in Southern France in 1503. Nostradamus was an apothecary and once developed a pill to fight plague. But slowly his path turned from medicine towards occult and prophecy.
Nostradamus has almost six thousand prophecies to his name. In his book he has used a puzzle of words which come form various languages including Greek, Latin, and Italian. Most of Nostradamus' prophecies pertains to natural calamities and epidemics. Some concern individuals and some specific cities and countries. He is believed to have talked about Napoleon, Adolf Hitler, the 9/11 attack on the twin towers, etc.
Nostradamus is said to have only talked about his visions in private because of the fear of prosecution, but he did have a good rapport with the Queen who trusted in his prophecies. Even the Bishop had respect for his works and thus Nostradamus had good relations with the church too.
The popularity of Nostradamus prophesies may have waned in recent years, following several decades of poor results. In the second half of the 20th Century, much was made of impending events predicted by Nostradamus, which did not eventuate. While it is easy to link events with predictions after the fact, it will only be when these prophesies predict a major event in advance that skeptics are likely to take notice.