Paranormal Photography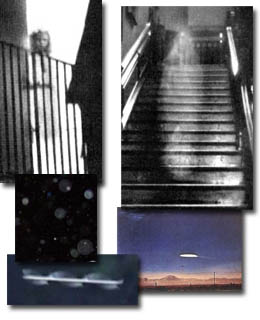 Dating back to the mid-late 1800s, paranormal photography has been a controversial subject. Paranormal photography covers any attempt to capture paranormal phenomena on digital or film images, although in most cases it involves ghosts, orbs, flying rods and other apparitions.
There are two sources of paranormal imagery:
Paranormal photographers who purposely seek physical evidence that phenomena such as ghosts exist.
Other photographers who occasionally find unexplained anomalies in their photographs which some people interpret as paranormal. This category includes automated cameras such as surveillance systems.
Although paranormal photography is not an exact science and many people dismiss it, it can still be considered a genuine field of study. Inexplicable images known as orbs, ectoplasm, or vortexes appear in many photographs quite unexpectedly. Most can be easily explained but some are no so straightforward.